Cream chargers have become a must-have kitchen tool for both domestic and commercial use. With cream chargers, you can make fresh whipped cream faster, and your cream stays fresh for longer, provided you store it in an air-tight canister. A cream charger is also a valuable tool for improving the look and taste of sauce, mousse, or dessert that you have already prepared. By simply refilling the air in your whip cream dispenser, you can increase the cream's volume and inject it into other foods perfectly.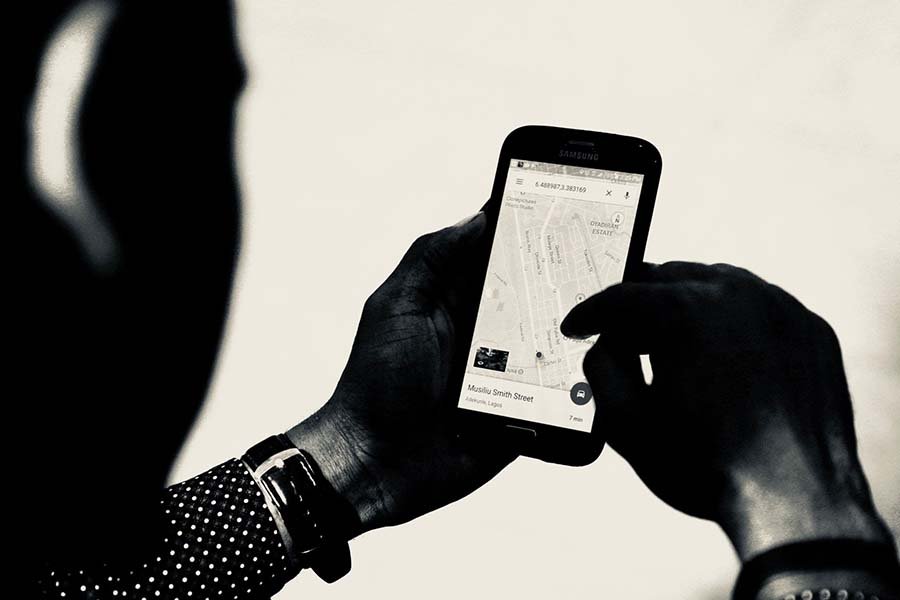 What's a cream charger? You may ask. It's a steel cylinder of about 6.3 centimeters in length and 1.8 centimeters in width. It's has a total volume of 10 cubic centimeters, an equivalent of 8 grams. The cylinders are rounded on one end, and the other end has a narrow tip. The thin end of the charger is covered with foil, which you have to break to release the food-grade nitrous oxide filled inside. Usually, the foil is broken by a sharp pin fitted inside a whipped cream dispenser. Cream charges also have walls that are 2 mm thick to withstand the pressure of the nitrous oxide. 
Note that nitrous oxide (N2O) works as the whipping agent in whipped cream dispensers. While used whipped cream chargers are non-refillable, they are 100% recyclable.
Is It Legal To Order Cream Chargers?
Have you ever searched online to see if buying cream chargers is legal or not? If so, you know how difficult finding a genuine answer can be. Countries worldwide have set different laws regarding the supply of n2o whipped cream chargers. In most regions, selling cream chargers is illegal since they are filled with nitrous oxide or laughing gas, which most people inhale to get high. So, unless you can prove the cream chargers are for culinary purposes, you'll have difficulty buying one. That's because the nitrous oxide in cream chargers is intended for making whipping cream faster. But, some individuals dispense it into a balloon and then inhale it to experience euphoria for a short period. If you have been questioning whether n2o cream chargers are legal in the UK, European Union, Australia, and the US, below are the answers. 
Are Cream Chargers Legal in The UK?
In the UK, it is legal to purchase n2o cream chargers for culinary purposes. This means you can order a cream charger if you can provide evidence you'll be using it to aerate whipped cream for desserts, sauce, or mousse. However, importing or selling nitrous oxide cylinders or cartridges for inhaling is illegal under the Psychoactive Substance Act 2016. It is important to note that the illegal supply of whipped cream chargers in the UK can get you in prison. 
Are Cream Chargers Legal In The European Union?
European law doesn't prohibit the distribution of whipped cream chargers completely. Currently, the sale of nitrous oxide for recreational purposes has been banned. For example, in the Netherlands, nitrous oxide remains on shelves but in small quantities for use in whipped cream dispensers only. 
Are Cream Chargers Legal In The US?
Yes, it's legal to possess nitrous oxide cartridges or cream chargers in the US. Anyone can order small N2O cylinders for making whipped cream without a permit. But the laws regarding the possession of N2O canisters vary from state to state. At the federal level, buying N2O cartridges for recreational purposes is illegal. For example, in California, inhaling nitrous oxide filled in cream chargers to experience euphoria or get high is a criminal offense. 
Are Cream Chargers Legal In Australia?
You can buy or supply N20 cylinders for cooking purposes in Australia. However, like in the US and UK, the supply of nitrous oxide canisters is illegal if you intend to use them for recreational purposes. Given nitrous oxide is a harmful substance, you risk being imprisoned for two years if found buying it for inhalation purposes. 
You can buy whipped cream chargers under brand names like GreatWhip, iSi, SupremeWhip, Bestwhip, FreshWhip, and other brand names in local stores or online. When looking to buy cream chargers locally, consider searching in culinary or kitchen supply stores. However, these stores only have limited stock and tend to sell to businesses only to prevent the misuse of N2O. 
If you're looking to purchase cream chargers online, many retailers, including eBay and Amazon, stock these items. You may also buy directly from the manufacturer by visiting the brand's official website for details about placing orders. 
Where to buy a cream charger in the UK?
Cream chargers, commonly known as whippits, cracks, nangs, nos, hippies, and laughing gas, are hard to find in major UK retail stores. Many high-end retailers don't stock a lot of cream chargers or N2O cylinders because of their link to improper use. Tesco, Target, Argos, and Woolworths, for instance, don't sell whipped cream chargers. If you plan to buy cream chargers at local retailers, consider Walmart, Corner Shops, and Nisbets. For online purchases, visit eBay.co.uk and Amazon.co.uk. 
Where to buy a cream charger in European Union?
In Europe, you can choose to buy cream chargers over the counter in culinary stores or order online from Alibaba, HSG solutions, Better Kitchen, and QuickWhip. Here you'll find a supply of cream chargers from renowned brands such as SupremeWhip, GreatWhip, Mr Whip, Mosa, ISI, and QuickWhip.
Where to buy a cream charger in the US?
Supreme-whip.com is one of the best online retailers to buy nitrous oxide or whipped cream for culinary purposes. When it comes to purchasing cream chargers locally, choose the best suppliers. You may choose to buy a cream charger at Sur La Table or William Sonoma.   
Where to buy a cream charger in Australia?
If you're in Australia, quickwhip.com.au is your best bet when looking to buy cream chargers online. For offline purchases, several corner shops in the region stock whipped cream chargers from various brands. You can also look at reputable stores like the kitchen warehouse and IGA.
Can Shops Sell Cream Chargers?
Whipped cream chargers are eligible for sale in shops as long as they'll be used for making fresh whipped cream only. Laws implemented in various regions make it illegal to sell N20 canisters for recreational use. As a result, convenience stores have set strict rules on who can buy whipped cream chargers and how many canisters one can purchase. With this in mind, it's natural to ask;
Can shops in the UK sell cream chargers?
Small nitrous oxide cylinders are readily available in convenience stores across the UK. Anyone can buy them in person or order via phone and have them delivered to their doorstep. So, is it legal to sell N2O canisters in corner shops? Yes, it's legal, but only if they are intended for use as chargers for whipped cream dispensers. 
Can shops in the European Union sell cream chargers?
In European countries like the Netherlands, small cylinders of nitrous oxide are available in corner shops but in small quantities. Many corner shops sell a maximum of ten whipped cream chargers per customer. If you run a catering business, you can only order a few hundred cream chargers at once. 
Can shops in the US sell cream chargers?
You can easily purchase whippets at corner shops and grocery stores, especially at gourmet retail stores. Cream chargers often come in boxes of 12 or 24, and each canister has a capacity of 8 grams of food-grade nitrous oxide. While you can purchase a cream charger in the US at a corner shop, you must be 18 years and above and intend to use the whippet for whipping cream. 
Can shops in Australia sell cream chargers?
The Australian government has imposed strict measures on the sale of nitrous oxide. For instance, in South Australia, it's illegal to sell nitrous oxide canisters to individuals under 18 years. It's also an offense to display nitrous oxide containers or make them accessible to the public. Because of this, only a few retail shops across Australia stock cream chargers, as they contain nitrous oxide. Since most shops in the region don't display cream chargers, you must approach a staff member to help you with the purchase. Moreover, you must prove you're 18+ years old and intend to use nitrous oxide canisters for aerating whipped cream in whipping cream dispensers. 
Can You Order Cream Chargers Online?
All the regulations involving the sale and possession of nitrous oxide can make you wonder if it's possible to order cream chargers online. The answer is simple. Yes, you can order cream chargers in bulk from online stores. However, each state has a law outlining when online sellers can sell and deliver whipped cream chargers and who is eligible to purchase. So, before buying cream chargers online, familiarize yourself with the regulations in your state. Also, learn everything about N20 cartridge brands, prices, and the best places to order online.
Can you order cream chargers online in the UK?
Buying whipped cream chargers online on sites like eBay and Amazon is easy with just a few clicks. Other local e-commerce stores also allow shoppers to order cream chargers and deliver them within a day or two. Shopping for cream chargers online comes with many benefits, including various brand choices and competitive prices. Since cream chargers are age-restricted items in the UK, many stores will ask you to prove that you're at least 18 years old.
Can you order cream chargers online in the European Union?
Of course, you can order 8gram nitrous oxide cream chargers online from any country in Europe. Laws regarding the purchase of cream chargers vary from one state to another, but most online sellers impose an age restriction. Like in the UK, you must be 18 years old and above to order nitrous oxide canisters for propelling your whipping cream dispenser. 
Can you order cream chargers online in the US?
In the United States, possessing nitrous oxide for culinary use is legal. This means you can buy cream chargers online on Amazon, SupremeWhip, or other reputable retailers without difficulties. Nonetheless, the distribution and sale of N20 canisters to minors is a crime. To prevent improper use of nitrous oxide, online stores don't sell to persons under 18 years.
Can you order cream chargers online in Australia?
If you're wondering whether ordering whippets online is legal in Australia, you can rest assured you won't get into any problem. You only need to comply with the guidelines to limit the improper use of nitrous oxide filled in cream chargers. When placing an order for these items from sites like QuickWhip, make sure you meet the 18-year requirement. Most importantly, ensure you intend to use the cream chargers for making whipped cream for mousse, desserts, sauce, and foam.
How Much Is In A Pallet Of Cream Charger?
The number of cream chargers in a pallet depends on whether the cases contain boxes of 10, 24, or 50 pieces. For instance, you might buy a full pallet of GreatWhip, Mosa, SupremeWhip, or Whip-it that contains 28,800 pieces of N20 cream chargers. Such a pallet comes with 80 cases, each containing 36 boxes of 10 canisters. On the other hand, you may purchase a pallet of Mosa or another brand with 19,200 whipped cream chargers. This means the pallet has 32 cases, each with 25 boxes or crates of 24 pieces of N20 whipped cream chargers. Whether you're buying a pallet of whipped cream chargers from Australia, the UK or other European countries, or in the US, expect to get 19,200 or 28,800 pieces of N20 canisters. The number of cream chargers per pallet depends on whether the boxes contain 10, 24, or 50 nitrous oxide containers. 
Final Thoughts
Buying cream chargers in the UK, European Union, Australia, and the US is legal. However, strict laws have been enforced to ensure buyers purchase these items for culinary use only. Since cream chargers are filled with nitrous oxide, many people buy them for recreational use. Instead of using the N20 canisters to aerate whipped cream in dispensers, they decant it in balloons and inhale. In many states, inhaling nitrous oxide is a criminal offense. So when buying cream chargers in-store or online, you must prove you're at least 18 years old and intend to use N20 canisters in your whipped cream dispenser.