Cream Chargers: A Brief Introduction
Cream chargers have entered the market in the mid-20 century and immediately took over the scene. Essentially, these tools inject pressurized gas, such as nitrous oxide or N2O, into a liquid. In turn, they can aerate it both safely and efficiently. Yes, you got it right! Nitrous oxide is the laughing gas, colorless and non-flammable with a slightly sweet odor.
See, nitrous oxide has vast application in both medical and non-medical environments. In other words, you can use the cream chargers for different purposes. Even so, their primary use remains in the food and drink industry.
Over time, more and more amateur chefs create their gastronomic masterpieces at home, emulating the experts. If you are one such professional, you can choose a reputable brand, stick to its guidelines, and you will be good to go.
However, it's a bit more complex when it comes to buying cream chargers for wholesale purposes.
In this case, the goal is to achieve the best possible price to quality. In other words, it would be best to avoid overpaying for a cream charger brand that isn't essentially 'worth it.'
Now, browsing over the Internet, searching, and comparing different cream charger manufacturers can take you a lot of time and effort. So, we decided to take a bit of work out of your hands.
In continuance, you can find the ultimate guide for cream charger manufacturers in 2021.
First, we'll see how the overall industry moves – in which direction and at what pace? Then, we'll get to a thorough comparison of the five top-performing cream charger manufacturers on the market. Finally, you can check the benefits of the cream chargers and determine which one you should get.
Buckle up; it will be quite a journey!
Cream Charger Industry Overview
As mentioned, you can try different culinary applications of cream chargers at home, such as:
Take, for instance, the group of young entrepreneurs with their innovative product, the  Cream Chargers. They spotted an opportunity – combining a crafty cream charger and a dispenser duo. So, they used up this endless creative potential and made their mark on the cocktail industry.
If you aren't familiar with this innovative form of bartending centered around the art of rapid infusion, you can watch the introduction here. It's pretty impressive!
Cream chargers also find their use as oxidizing agents in hybrid model rocket engines. Still, keep in mind, you need proper education and training for this application.
Regardless of the use, we can connect the cream charger industry with the market for N20. More precisely, various niches have increased their demand for nitrous oxide in the last couple of years. In turn, we get to witness quite a trend.
According to a new report by Grand View Research, Inc, the global nitrous oxide market size was valued at USD 805.1 million in 2016. The company expects it to reach USD 1.47 billion by 2025, with a CAGR of 7.1% during the forecast period.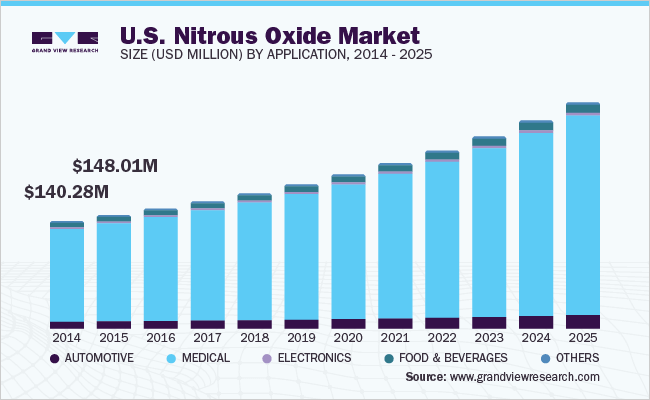 Source: https://www.grandviewresearch.com/industry-analysis/nitrous-oxide-market
Now, you might be wondering, who contributes to this significant growth? Most of all, it's the automotive, medical, electronics, food & beverages industries helping the market gain this tremendous momentum.
Where to Look For Cream Charger Manufacturers?
As mentioned, the market prospect of N2O products has been soaring. More and more entrepreneurs join the wholesale industry of cream chargers daily. Furthermore, with the forecasted demand growth for N20, we can expect even more practitioners in the future.
Tip: Investing in the cream charger industry, as nitrous oxide is like stock with enormous potential.
Now is the perfect time for entering this market, and it's for a reason!
For quite some time, it was challenging (not to say impossible) to get a direct price from a manufacturer if you wanted to enter the cream charger wholesale industry. See, it was a fiercely competitive industry. So, most well-known manufacturer brands have had one or a few distributors per country.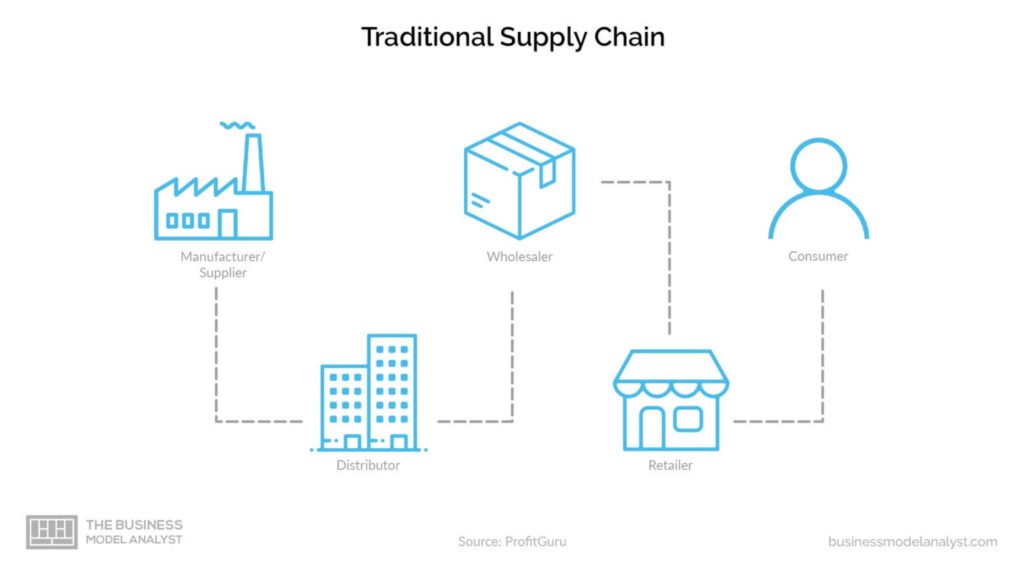 Source: https://businessmodelanalyst.com/wholesale-business-model/
Say you bought from these distributors. You would get a higher initial price. In turn, you wouldn't be able to retain the intended profit margins. The well-established brands 'ate' newcomers in the niche alive!
Now, the situation is immensely improved. The barriers to entry are a thing of the past, as we get to witness an enterprise reform gradually emerging. Global trade, import, and export of wholesale have solved the issue of very few distributors. Better yet, the forecasted growth can further build upon this trend.
Today, you can buy cream charger trays directly from factories in other countries. In other words, you can bypass the distributors with no hassle.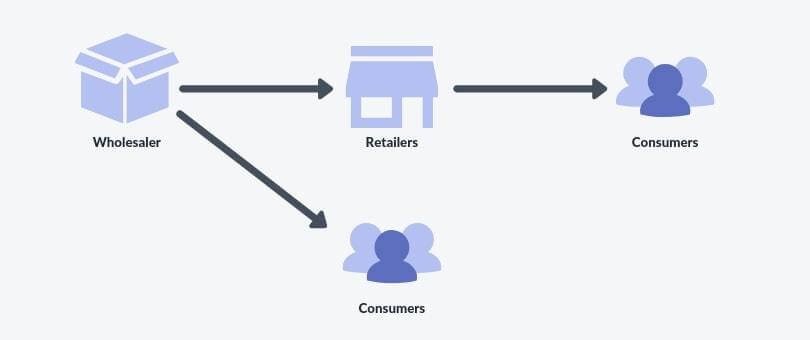 Source: https://www.shopify.com/blog/selling-wholesale
Sure, it's incredibly convenient. However, now we get to two additional issues. First, you need to consider your country's customs policy. Second, which brand to choose?
Top 5 Cream Charger Manufacturers
Not all cream charger manufacturers offer the same quality. To facilitate your decision, we've bundled up the top five cream charger manufacturers on the market.
You cannot go wrong, whichever you choose!
Mosa
We can trace the beginnings of MOSA Industrial Corporation back to 1988. The company started with traditional plastic products. However, it marked some significant milestones over the years.
Mosa has acquired many certifications, including ISO-9001, TUV, NSF, ISO / TS16949, BAMEC, DOT, and INERIS Certificate of Airbag Inflator, ISO14001, OHSAS18001, TOSHMS, AEO (Safety Certification Quality Enterprise), Halal certification, TFDA permit of food additives, ISO 22000 & HACCP.
Furthermore, it was ranked the world's second-largest consumer high-pressure cylinder supplier in 2009. Mosa has also won the 2020 Taiwan Excellence Award, QA Award BYD 2014, and the 2013 Taiwan Excellence Award.

Mosa occupies 140,000m2 space at the Huawei Science Park in Taiwan. Since its establishment, the company has invested in R&D for the 8-gram steel cylinders we recognize as cream chargers.
The company's "People First" philosophy guarantees sustainable performance – constant technology improvement and innovative product quality.
According to Mosa, the liquid gas application is saturated. However, the application of air gas chargers is increasing. Currently, the company provides industrial products and consumer products.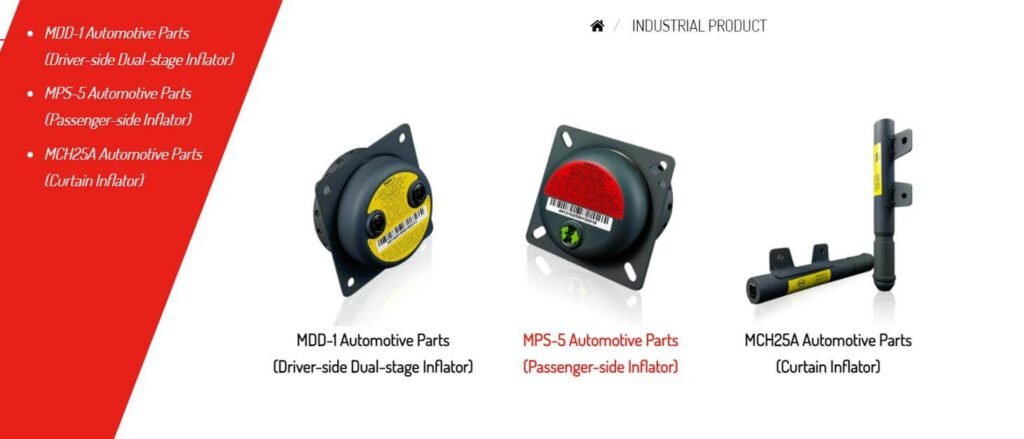 Source: http://www.twmosa.com/industria?lang=en
On its website, you can find the product and the recipe, accounting for the perfect combination.
More precisely, Mosa offers:
Mosa aims to become the global leader in manufacturing high-pressure gas cylinders and the supplier of the best airbag gas generator products.
Whip-It!
Next on the list is Whip-It, a company satisfying the highest worldwide standards.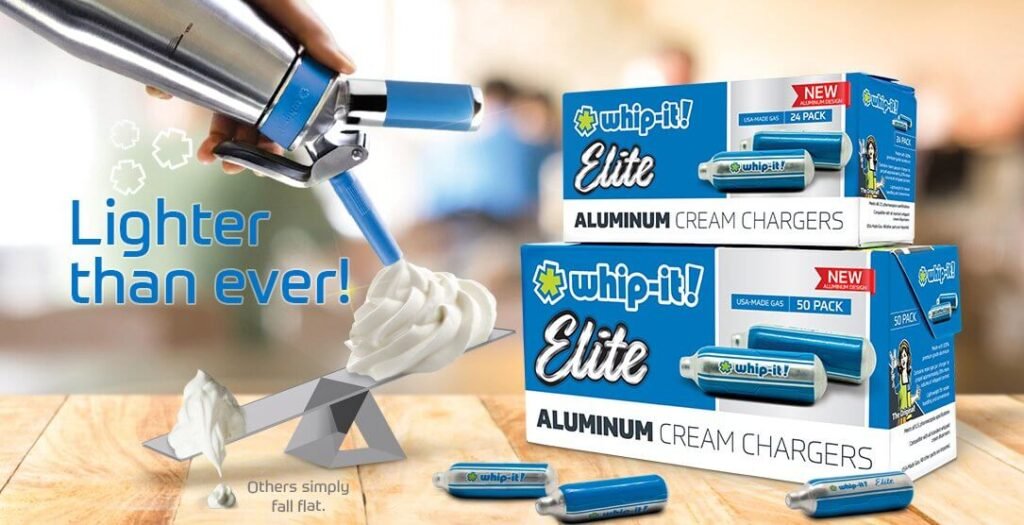 Source: https://whipit.com/
Whip-It manufactures brand dispensers and chargers at ISO 9001, ISO 9002, TUV certified factories. The company sells HACCP-compliant dispensers and NSF-certified stainless steel models.
However, technology isn't their only competitive advantage. The company also provides a wide range of customization options. It produces the dispensers in various colors and styles, suitable for any interior design, or say kitchen.
Due to all this, many of the nations' top restaurants, food, and beverage companies prefer the products of Whip-It!
As a customer, you can find the following products in the Whip-It store:
Dispensers: Stainless Steel and Aluminum
Chargers: N2O Dispenser, CO2 Soda Siphon, Nitrogen Coffee, CO2 Beer
Torches: Rotating Angles, Blow Torch, Handheld
Soda Siphons: Stainless Steel and Rubber Coated
 Butane: Stove Fuel and Mini Butane
 Stoves: Hot Spot
 Parts: Dispenser Head, Gasket, and Piston Valve
 Accessories
Apparel
·Merchandise
Great Whip
Great Whip is the leading manufacturer of whipped cream dispensers, N20 cream chargers, soda siphons, and more. It's one of the top suppliers from China with a 60,000 m² cream charger production hall and over ten years of experience in cream chargers.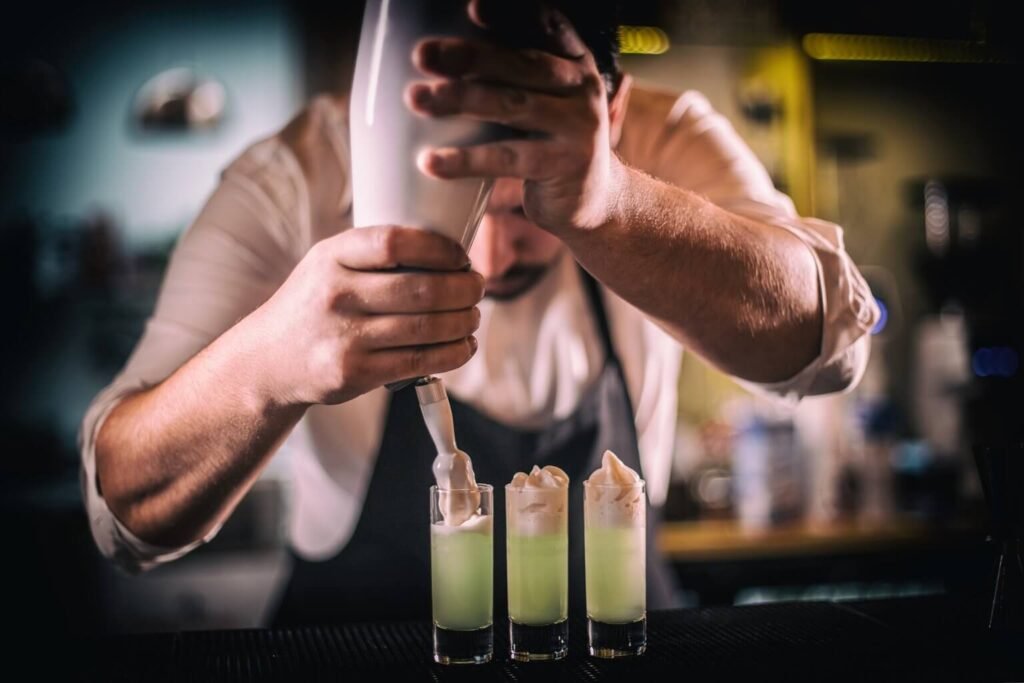 Source: http://greatwhips.com/
Great Whip has modern facilities utilizing the latest advanced automation technology, skilled, experienced, SGS, TUV & ISO 9001-certified staff. Better yet, the company utilizes only the highest quality and most pure Nitrous Oxide (N2O) gas. In turn, it delivers products with no sulfur or oil smells.
The company has warehouses in Los Angeles, New Jersey, Miami, Sydney, and London. Thus, it's able to satisfy the global demand. It serves both emerging and world-famous companies.
As a customer, you can benefit from over 50 flavors, including mint, blueberry, strawberry, watermelon, and 580g chargers. You can also ask Great Whip's in-house team for advice on production, testing, and so on. 
Great Whip offers an excellent range of products within its store:
Source: http://greatwhips.com/products/cream-charger/
iSi
ISI is yet another cream charger manufacturer with extensive experience and competence. The company provides collective know-how, fast and straightforward preparation, minimal space requirement, safety, and preservation.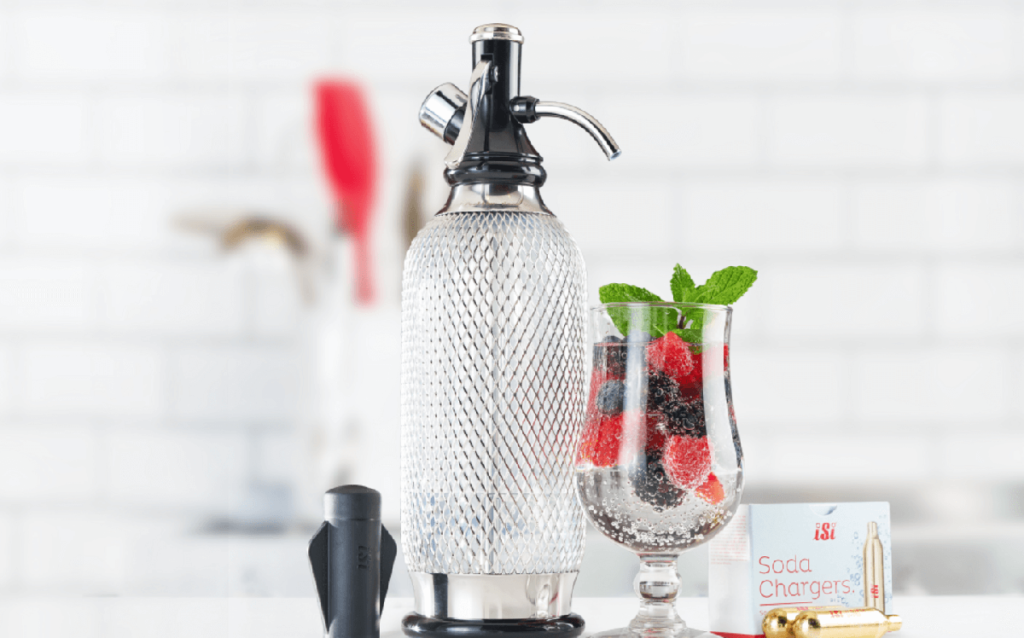 Source: https://www.isi.com/us/culinary/
iSi provides a whole range of products, classified in several categories: Food, Drinks, Accessories, iSi Basics
More precisely, you can find iSi Whippers and Siphons:
Food (Gourmet Whip, Thermo Whip, Thermo Xpress Whip PLUS, Cream Profi Whip, and Easy Whip)
Drinks (iSi Nitro, Sodamaker Classic, and Soda Siphon)
Accessories (Funnel & Sieve, Stainless Steel Tips, Decorator Tips, Injector Tips, Whipper Cap, Rapid Infusion, and Heat Protection)
iSi Basics (Kitchen Prep Utensils, Flex It Measuring Cups, Flex It Mixing Bowls, Pro-TongsTM Food handling, Measuring Cup Set and Dual Basting Brush)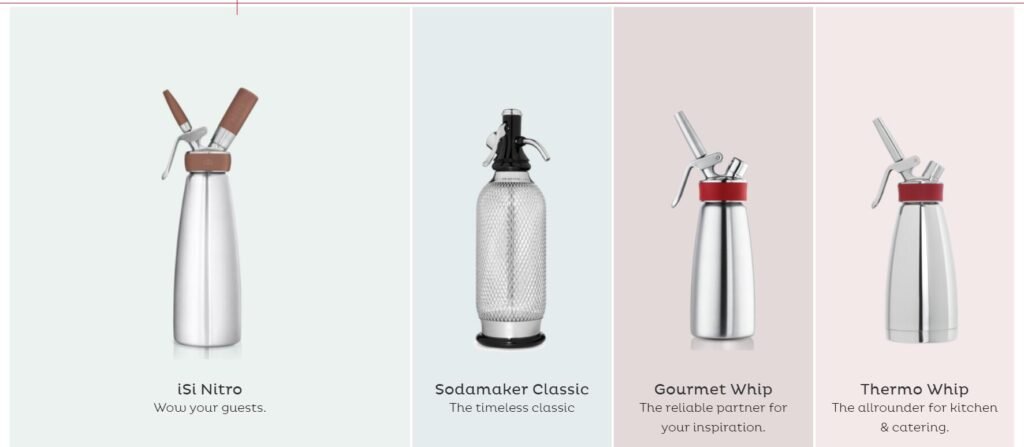 Source: https://www.isi.com/us/culinary/products/isi-whippers-siphons/
Quick Whip
QuickWhip is yet another world leader in the cream chargers industry. It has a local base in the USA, with warehouses in California and Florida. However, it sells to over 17 countries globally, providing affordable prices and superior customer support.
Many bars and restaurants use the Quick Whip products for rapid flavor infusions, creating top-notch food flavors, mousses, foams, drinks, or cocktails. However, you can also use its Cream Charger for different purposes, not just for whipping cream.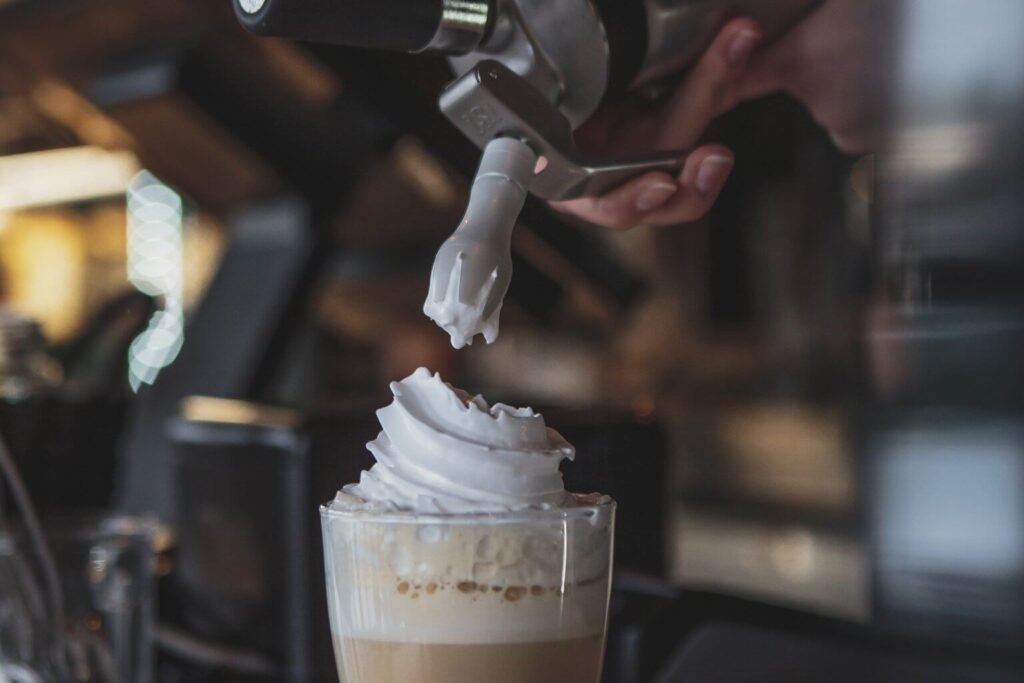 Source: https://www.quickwhipchargers.com/
Quick Whip offers a range of products within its shop:
See, the best was saved for last. Quick Whip provides a dedicated section for Wholesale, with many 20, 50, and 100 packs.
Source: https://www.quickwhipchargers.com/collections/wholesale
Final Thought – How to Choose the Best Cream Charge Manufacturer?
As explained, the cream charger industry holds enormous potential. It's the perfect time to enter the market and make yourself some money. However, you need the proper source for it.
If you are a wholesaler, you always need to go for the best price to quality. See, that's the only way to maximize profits in today's competitive environment.
Luckily, the technology is evolving quickly, and there are new market entrants on a daily. Furthermore, global trade allows you to skip on distributors and sign contracts directly with manufacturers. In turn, you can benefit from the lowest possible price.
So, the only question left is, which manufacturer to choose?
Well, you can go for Mosa, Whip-It!, Great Whip, iSi, or Quick Whip. You cannot go wrong, as all these brands have a global customer base, superior quality, and exceptional support.
Hop on and start your cream charge wholesale journey today!