Bubblegum Milkshake with Homemade Whipped Cream Recipe
Bubblegum is a unique flavor that is loved by everyone. This incredible flavor appeals to people with fond retentions of blowing fruity, sweet bubbles with their friends.
You can enjoy the flavor in a mouthwatering bubblegum syrup. Just decant your desired amount of syrup to your cream whipper to create a lip-smacking topping for pancakes, hot chocolate, or ice cream. You can even top your dessert coffee brew to give it added sweetness.
In addition to that, you can make the most delicious bubblegum milkshake with homemade whipped cream. This is a nostalgic treat that will remind you of the good old days when you were a child.
Keep on reading to get to the recipe!
Important Kitchen Tools
You need the following kitchen tools for our bubblegum milkshake with the homemade whipped cream recipe.
Whipped Cream Dispenser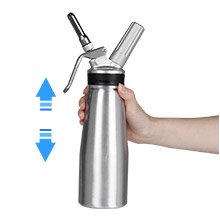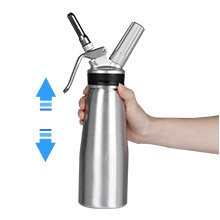 Whipped Cream Dispenser. Source: shopee.ph
This is a very important kitchen tool that is specifically made for creating whipped cream for topping and infusions. A whipped cream dispenser or a cream whipper uses food-grade nitrous oxide and liquid whipping cream to create delicious homemade whipped cream.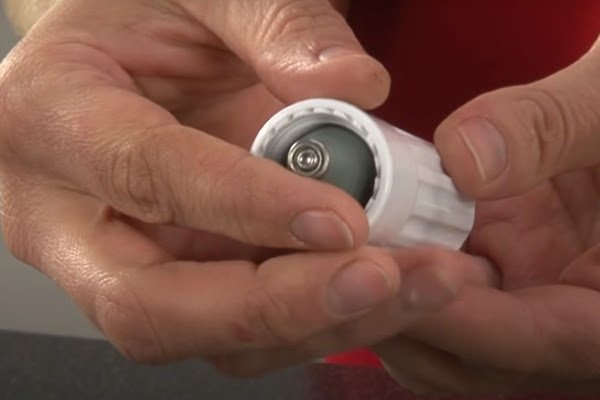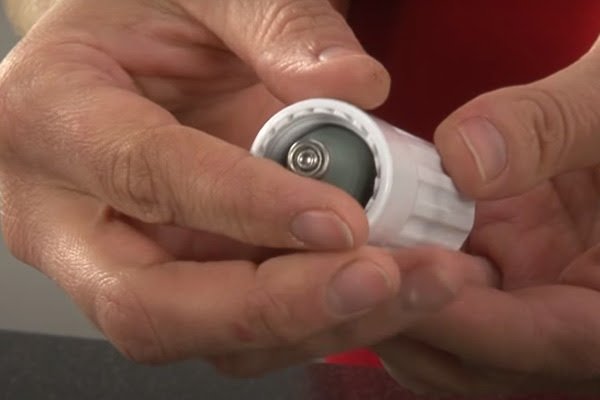 Whipped Cream Chargers
Whipped Cream Chargers. Source: creamchargers.org.uk
These are small cartridges filled with culinary-grade N2O gas. Cream chargers come in different sizes, including 8g, 16g, and 580g. But the size that is commonly used because of its universal compatibility with standard whipped cream dispensers is 8g.
Blender
This is a highly versatile kitchen tool that you can use to make liquids smooth and uniformly pureed. You can also use a food processor, a hand mixer, or an electric mixer in place of a blender to create a smooth, thick mixture with great consistency.
Bubblegum Syrup Recipe
Bubblegum syrup is an important ingredient in our bubblegum milkshake with delicious whipped cream.
Ingredients
Bubblegum
Granulated sugar
Water
Directions
Start by boiling the granulated sugar with water in a saucepan. Add bubblegum to the boiling mixture and bring the heat to a simmer. Then stir to properly combine the ingredients. Allow the contents of the saucepan to simmer for about 10 minutes until the mixture takes the color of the bubblegum (which is pink for our case).
Remove the syrup from the heat and then strain the bubblegum to get more syrup. Pour the syrup into a glass jar, seal it, and put it in the fridge to cool down before use.
Bubblegum Milkshake with Homemade Whipped Cream Recipe
Bubblegum Milkshake. Source: YouTuber: One Kitchen – A Thousand Ideas
Ingredients
You need the following ingredients for our main recipe:
50 ml of bubblegum syrup
200 ml of milk
Two scoops of vanilla ice cream
75 ml of liquid whipping cream
Bubblegum balls for gushing and decorating
Directions
Start by pouring bubblegum syrup (half the amount), vanilla ice cream, and milk into a blender. Then blend the mixture until smooth and thick.
Alternatively, you can use an electric or hand mixer to get the same results. Pour the mixture into a milkshake glass, leaving at least a quarter of the space at the top for whipped cream topping.
Remove the cream whipper head and add the liquid whipping cream and bubblegum syrup. Attach the whipped cream dispenser head. Then remove the cream charger holder from the dispenser head, slide a cartridge into the holder, and screw it onto the dispenser head until you're the gas being released.
Shake the whipped cream dispenser ten to twenty times to properly mix the N2O gas with the liquid whipping cream and bubblegum syrup.
Attach a tulip-shaped tip to the nozzle of the cream whipper. Then hold the whip cream dispenser upside down and press the lever to eject a delicious whipped cream with bubblegum flavor. Don't try to press the lever when the dispenser head is facing up. Doing so only ejects out the N2O gas and that can cause freeze burns.
Add bubblegum balls and sprinkles at the top of the whipped cream to decorate. Serve and enjoy a delicious bubblegum milkshake with homemade whipped cream.
Final Thoughts
That's the lip-smacking recipe we were talking about at the beginning of this guide. As you can see, it isn't a hard recipe to master and achieve in your kitchen. You just need the right kitchen tools and ingredients. You can get a high-performing cream whipper and pure N2O cream chargers from GreatWhip.
Visit greatwhips.com to check out our products!